Reality Steve Shares Possible 'Bachelor in Paradise' 2015 Cast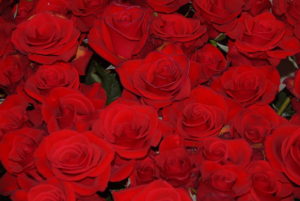 "The Bachelorette" 2015 just started airing, but there is already a lot of talk about "Bachelor in Paradise" 2015. Of course you know some of the guys from this season will end up there. Fans really want to know who will be on the show and Reality Steve has shared who might be on the cast. Don't forget this could change anytime though.
The girls that he has listed are:
Megan Bell (Chris' season)
Mackenzie Dionigi (Chris)
Jillian Anderson (Chris)
Carly Waddell (Chris)
Samantha Steffen (Chris)
Jade Roper (Chris)
Ashley Iaconetti (Chris)
Ashley Salter (Chris)
Tenley Molzahn (Jake's season, Bachelor Pad 1)
Cassandra Ferguson (Juan Pablo's season)
Chelsie Webster (Juan Pablo)
Personally I am really excited at the idea of seeing Jade Roper, whom I loved and Tenley Molzahn. I can't get enough of her and she recently split from Kiptyn Locke and he has moved on and has a baby on the way with someone else.
The guys he has listed are:
Joe Bailey (2015 season)
Tanner Tolbert (2015)
Joshua Albers (2015)
Tony Harris (2015)
Brian Osborne (Andi's season)
Michael Garofola (Andi)
Mikey Tenerelli (Andi)
Kirk DeWindt (Ali's season, Bachelor Pad 2)
Now you know the guys to watch this season! I did always love Kirk, but just not too sure about any of these other guys. "Bachelor in Paradise" 2015 will air this summer!