'Grey's Anatomy' Season 8 Finale: Who Will Die?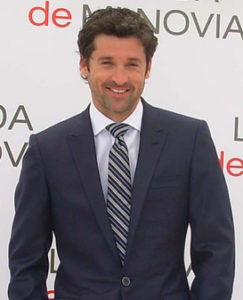 Tonight we saw a great episode of "Grey's Anatomy" season 8. This episode ended with everyone getting on a plane and flying away. It appeared that almost every single person on the show was on the plane.
The next thing you know the plane is on the ground and fire is all around. The preview did show Meredith and Christina out and looking around for everyone. Derek was nowhere to be found! Now everyone wants to know who will die next week?
Four of the actors have already signed on for next season according to E Online. Patrick Dempsey will return as Derek Shepard. That means that he is safe and they will find him. Ellen Pompeo is returning as Meredith Grey. Sandra Oh will be back as Christina Yang and also Justin Chambers is returning as Alex Karev.
James Pickens Jr has not signed yet, but it sounds like he is close and working on it. He plays Dr. Weber. Chandra Wilson, whom plays Dr. Miranda Bailey, is also working on a contract.
That leaves us with a few characters that could die on the show. Dr. Hunt was not on the plane so more than likely Owen is safe. Do you think they would kill of Mark Sloan or Lexie Grey? Could we lose Arizona Robbins or Callie Torres? Sound off in the comments below on who you think will lose their life next week on the show.
I really don't know who it will be, but I am guessing we will see Arizona lose her life. She is a main character, but her leaving would give Alex a reason to stay on at Seattle Grace. We will see on May 17 who makes it through to season 9 of "Grey's Anatomy."