Florence Colgate Britain's Most Beautiful Face
Florence Colgate was chosen as Britain's Most Beautiful Face. According to Huffington Post, she is even considered to be the best because of science. Now that says a lot for her looks. It is a pretty big thing to be called the most beautiful face.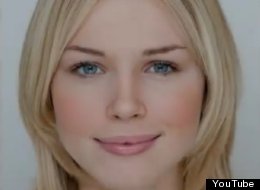 Here face is considered symmetrical. Everyone can't stop talking about her eyes, lips, and nose line up just perfect on her face. She was actually judged without makeup for this contest. Natural beauty is a great thing and it is nice to see them choose someone for that and not for how pretty they can make themselves look by painting up their face like the Real Life Barbie Doll.
For Florence Colgate to win she also had to have never been under the knife for any plastic surgery. She was simply born gorgeous! That is hard to come by considering everyone has plastic surgery now to fix everything about their face and body.